Baby Loveys
Because feeling safe is priceless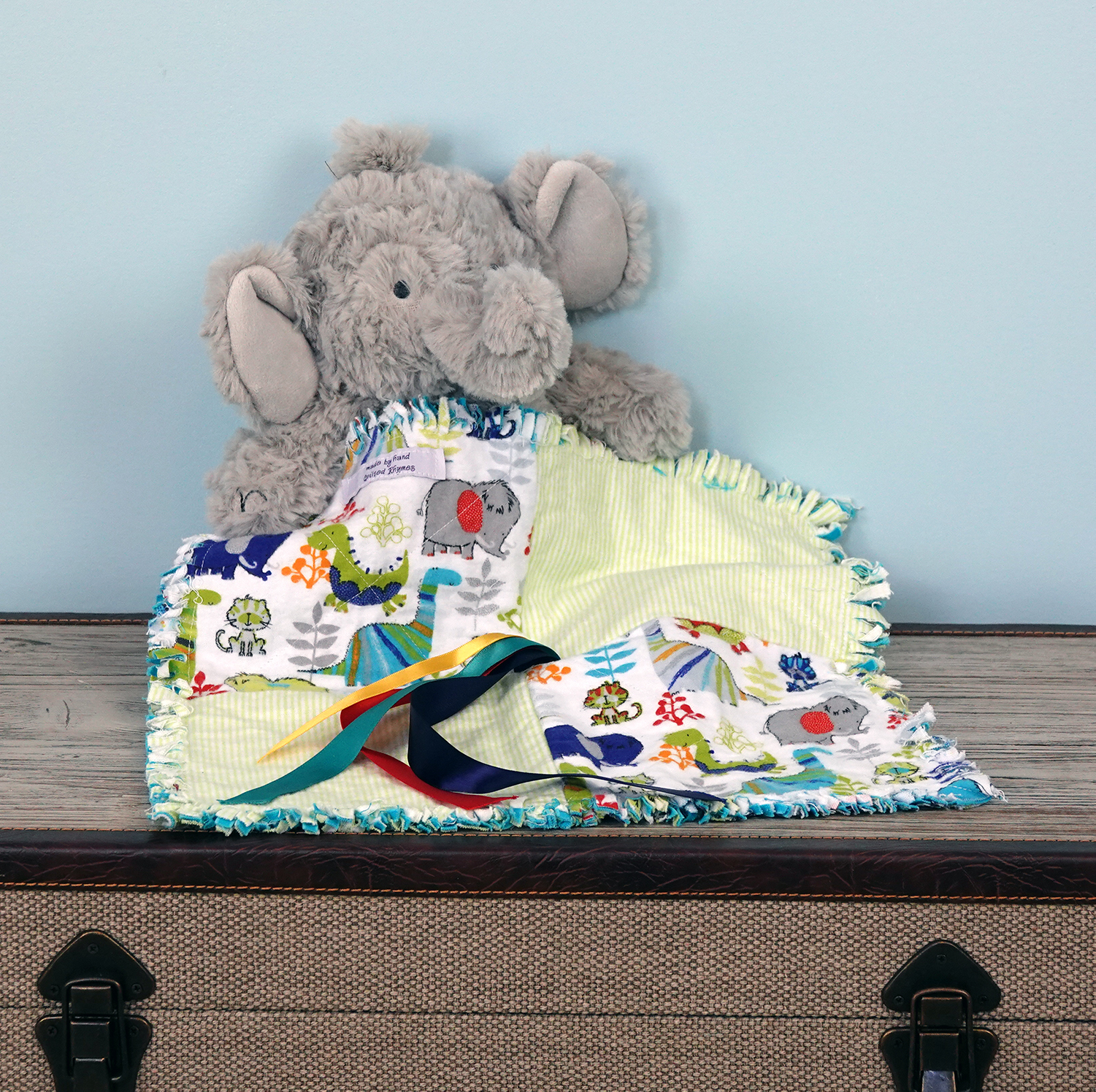 We call these mini blankets "loveys" because babies just LOVE them!
Loveys give a baby or toddler a sense of security.  A lovey reminds them of home with their touch, feel, smell and familiarity, which is perfect for nap time or when away from home.
Toddlers love having a smaller version of their favorite blanket that they can carry around with them. Our lovey's small size makes it easy to grab and cuddle on the go. This adorable comfort item is great for strollers, car seats and shopping carts.
Handcrafted from 100% cotton fabric prints and flannels, we layer three fabrics to create a soft beautiful cuddly lovey. We only use 100% cotton fabrics. Pediatricians highly recommend cotton for babies to protect their tender skin from irritation and rashes.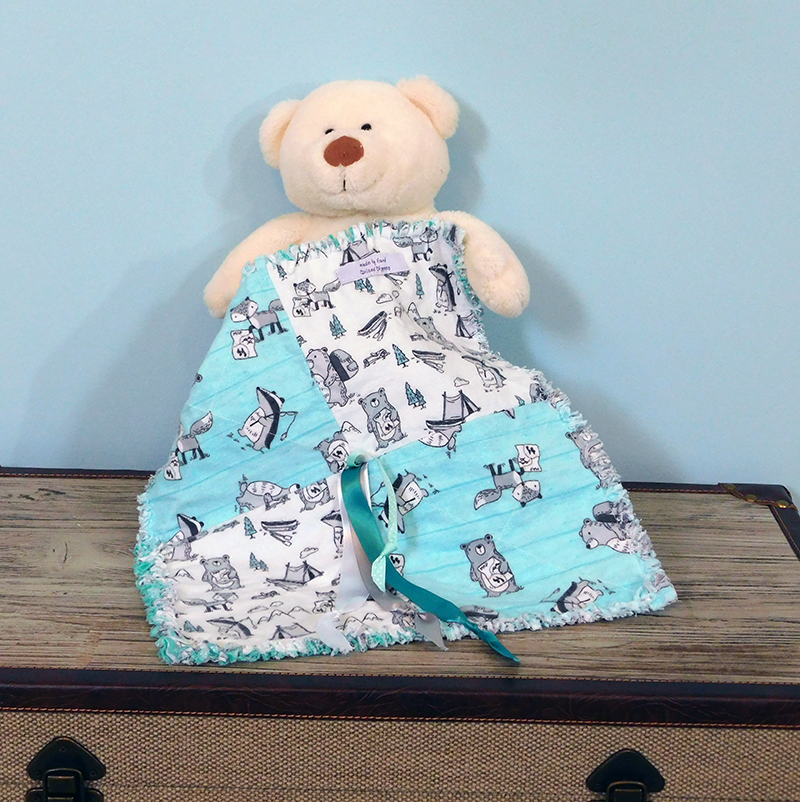 Babies start exploring their world through touch. A lovey is a delightful way for them to start this exploration. They learn about different textures while this small blanket also offers a sense of security.
The curly seams on our loveys offer tactile stimulation for your little one. Sewn in colorful satin streamers add different textures for your baby to explore. The ribbons can also be used to attach their favorite pacifier or teething ring.
Shopping Is Easy At Quilted Rhymes
Our unique quilted baby items are sure to become not only your favorites, but I'm sure they'll quickly become the favorites of many a little one.
Find out why Janice Z says," Received the precious "What Are Little Boys Made Of" baby quilt and it is truly an heirloom treasure for our precious grandson."

Or why Linda G says, "Comfortable and so uniquely beautiful! My grandkids love their quilts!"
Find your very own heirloom treasure by clicking on the link to my shop

You won't want to miss the opportunity to own that absolutely perfect nursery rhyme themed story blanket.
Happy Shopping!
---
Want To Sweeten Your Shopping Experience?

Do you love beautiful handcrafted quality products?
Do you love being the first to know?
Do you love safe, natural, easy to care for products for your kiddos?
Do you love receiving special pricing just because?
Then our VIP Cuddle Club was designed just for YOU!
Here's just a few of the benefits you can start receiving when you Join The Club.
Free Shipping offers throughout the year
10% off custom orders
Quarterly coupon savings just for you
The first to know about newly created products
Just to start you off on your benefits as a VIP Cuddle Club member you will receive a 20% off coupon just for Joining The Club.
Simply click the button below and be on your way to a fun shopping experience.
---
Cuddle Club - Members Only for Great Discounts and Benefits
Story Blankets  - The Perfect Baby Quilt
Themed Burp Cloths  - Beautiful and functional
Decorative Throw Pillows - Perfect finishing touch
Binky Bag to Tooth Fairy Bag - An adorable little problem solver