Baby Nursery


Bringing home a newborn baby has to be one of the most thrilling things you do in your lifetime.
Bringing your newborn home to the perfect baby nursery makes it even more special.
While you want your nursery to be functional, it may be more important that it be warm, comforting, pleasant, enjoyable and fun for you and your little one.
After all, you both will be spending quite a bit of time in this room.
You want your newborn's room to be that special sanctuary for you to spend time with your little one.
So why not make the baby room perfect!
From the furniture you choose to the paint on the wall, there are lots and lots of decisions to make.
But no need to worry, you just need a little guidance to help you along to creating the best baby nursery ever!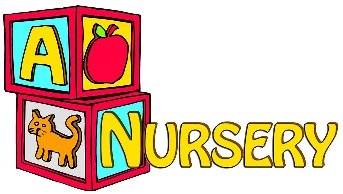 Planning the Nursery
Preparing your baby's room can be challenging and at times overwhelming.

So to keep yourself from getting too stressed during this exciting time in your life, take some time to do some planning.
A great way to get your thoughts organized is to start a notebook of ideas.

I like to do this when planning on redecorating a room.

This way you can capture thoughts about the room, plan a budget, make a check list of needed items and set a timeline for getting everything done in plenty of time.
A simple idea for your nursery notebook is to cut out pictures from all those baby magazines of nursery rooms you like to help you get started.
You can glue the pictures in your notebook and write ideas and comments around the pictures.
You may even surprise yourself with what you like or how you can adapt a look and feel to fit with the theme of your room.
It could be a paint color, a style of furniture, a light fixture, wall decor or even crib bedding that you cut out and place in your notebook.
As you collect ideas around items, colors, furniture, you'll find that you are starting to establish a theme for your room.
Mother Goose Rhymes are an incredible source of ideas to choose from in setting a theme for a baby's room.
With all the various animals, characters, and stories that weave throughout the rhymes, you can easily use them to help guide you in your design.
Just click on the links below to start gathering ideas to create one of the most important rooms you'll ever put together!
Once you've created your delightful new nursery, be sure to come back here and share with all us how it turned out.
We know our visitors have creative ideas and have designed some adorable baby rooms.
Baby Quilts - Beautiful handmade nursery rhyme themed quilts!
Bedding - That all important crib bedding really brings the whole room together.
Ceilings - Ceilings are a great fifth wall!

Colors - can be soft and subtle or bold and bright!
Flooring - Floors in all sorts of finishes for your nursery room.
Furniture - How to get started to select the pieces you want.
Lighting - Lighting can add so much to your nursery!
Nursery Rhyme Theme - Choosing the theme for your nursery
Wall Finishes - There are as many ways to finish walls as their are rhymes.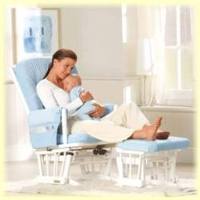 Have a Nursery Rhyme Theme Nursery?
What a delight you must have brought to your newborn's room. Nursery rhymes bring such whimsy and creativity to a child's life.

We'd love to hear about the rhyme you selected, how you brought it to life in your baby's room.

What special little details did you create to make the most wonderful nursery ever?

Tell us about the fun you had creating this incredible space for your newborn!