Nursery Rhyme List Alphabitized
for
J, K, L
In this library, you will find in alphabetical order by verse title a nursery rhyme list for J, K, L.
Simply click on the title to be taken to the verse's page.
There are some rhymes listed whose page is still under construction, if the link doesn't work, please check back with us at a later time.
If you don't see the rhyme you are looking for, please let us know.
We'll be happy to try to find the verse you are seeking and add it to the library.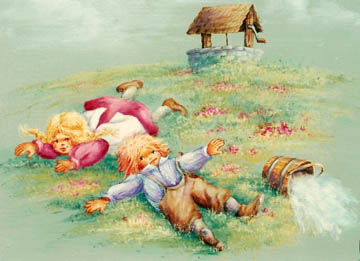 L

Lavender's Blue
Little Bo Peep
Little Boy Blue
Little Cock Sparrow
Little Fred Went to Bed
Little Jack Horner
Little Jumping Joan
Little King Boggen
Little Miss Muffet
Little Polly Flinders
Little Teapot
Little Tom Tucker
Lock and Key
London Bridge
London Bridge Is Broken Down
---
Search our site by typing in part of the rhyme or some keywords from the verse.
---
Can't find that special nursery rhyme you remember as a child?
Do you remember only the title or a snippet of the verse?

Do you keep reciting in your head parts of it and can't quite get it right?

Does it stir wonderful warm and loving memories that you wish to share with a special child in your life?

Then let us help you find that special rhyme so that you can share it with your children and grandchildren.