Full Body Motion Activities
Full body motion activities allow children to act out the rhyme.
These activities often have the children posing as one or more characters in the verses of the rhyme.
They incorporate clapping, stomping, posing, even some dance moves to make the rhymes energetic and fun to learn.
They are generally easy to learn, but don't limit their imagination.
By all means, encourage them to expand on the actions to express themselves.
Frequently, you can be a character yourself and interact physically with your special child. (I know I can use the extra exercise)
This will surely bring many moments of delightful smiles and laughter for both of you.
Not only will you find such joy in these interactions, but your special little one will have many benefits.
Helps to develop speech and vocabulary
Encourages interaction with other children and adults
Allows them to burn off excess energy in a positive format
Aids in developing physical coordination
Helps them to understand the concepts of sequencing events
Helps your child to be healthy, happy and confident
Aids the development timing skills, in turn aiding coordination for things like kicking, throwing and catching balls
Improved hand-eye coordination by getting a good sense of rhythm
Check out the links below for some great full body motion activities.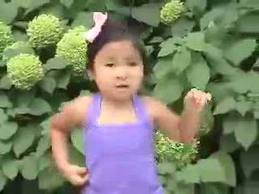 Dingly Dangly Scarecrow Activity - a straw hat and they'll be perfect!
Happy and You Know It Activity - this activity is a lot of fun with clapping, stomping and more!
I Wriggle My Fingers - fun way to learn body parts!
Lazy Katie Activity - for little ones not quite ready to do their own fun!
Little Teapot Activity - here's a favorite where they are the teapot!
London Bridge Activity - have fun pretending to be a falling bridge!
The Elephant Activity - kids love to pretend to be animals!
The Wheels On The Bus Activity - lots of exercise pretending to be a bus!
Do you have a great game or craft that you do with nursery rhymes?
Children love to play as they learn! Whether that's clapping to the rhythym of the verse, acting out the characters, playing games or creating great artwork!

We would love to hear about games, arts and crafts, fingerplays, anything that you do with your special little one to make nursery rhymes a fun interactive learning activity.

We know our mom's and grandma's have great ways to entertain while teaching their children and grandchildren.

Please share with us those fun learning experiences.