Quilted Rhymes 
Cuddle Club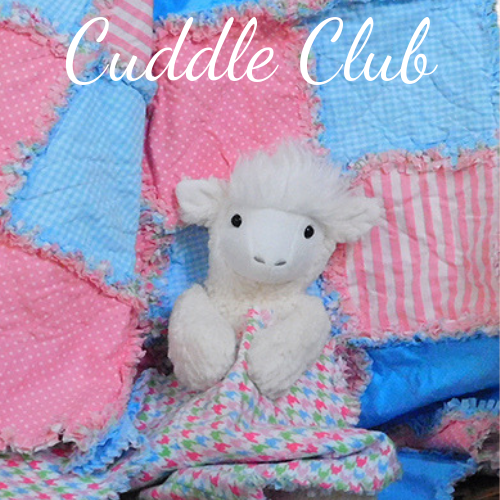 Quilted Rhymes wants to introduce you to our Cuddle Club.  This is a special member's only club where members receive discounts on shopping, shipping and other wonderful benefits.
By joining our Cuddle Club, you'll receive 20% off your next order from our selection of delightful handcrafted baby gifts.
Not only will you receive 20% off your next order, but you'll receive multiple offers throughout the year.
Love Beautiful Handcrafted Quality Products?


Custom made Disney Princesses Baby Quilt
Quilted Rhymes takes pride in creating unique one-of-a-kind handcrafted baby goods. 
Each item created is lovingly designed from fabric selection to the hand clipping of the seams.
If you have something special in mind for your little one or for a very special newborn, we will even do custom work.
Our Cuddle Club members receive 10% off  custom orders. 
We will be thrilled to work with you on creating that perfect baby gift.
Love Being The First To Know?


When you are a Cuddle Club member you'll be the first to receive information on brand new products.  You'll have a sneak peak into newly developed products and new collections before anyone else gets to see them.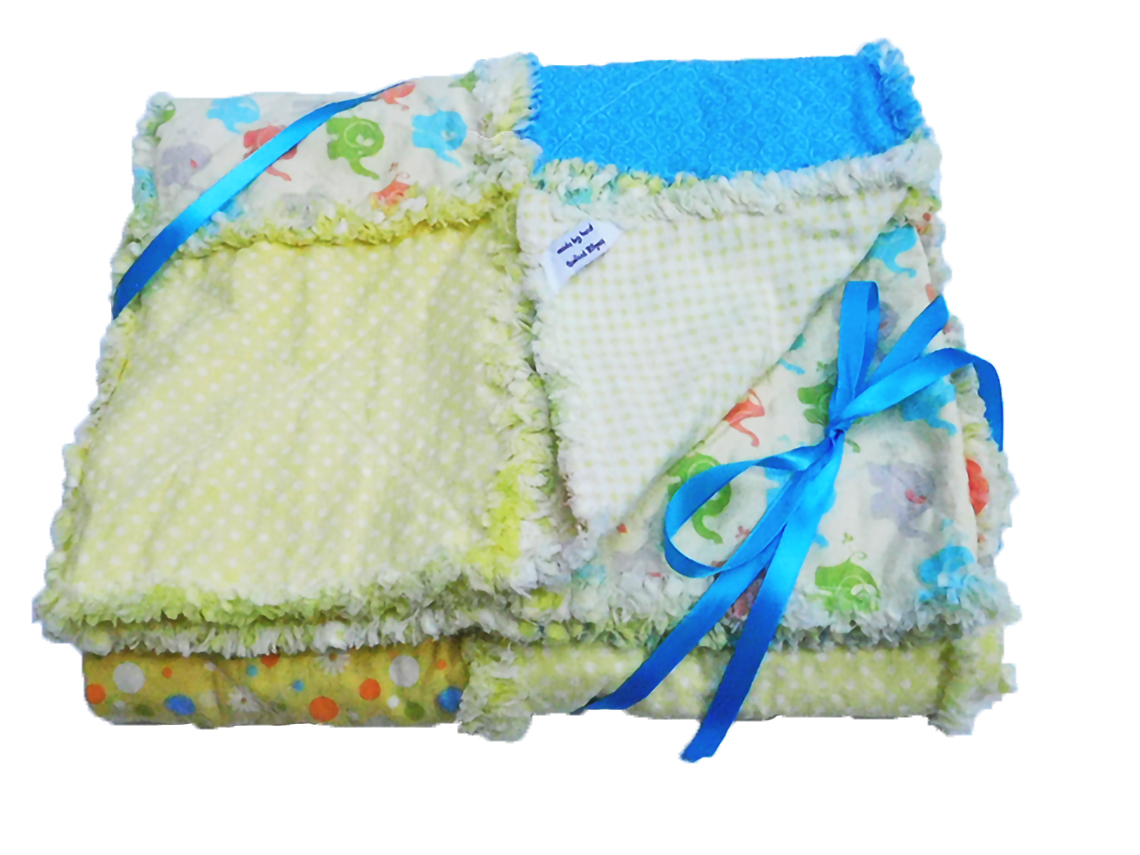 One Elephant Went Out Baby Rag Quilt
Love Safe, Easy To Care For Products
For Your Kiddos?


You can rest assured that Quilted Rhymes creates baby goods from 100%  hypoallergenic cotton fabrics.  No worries about skin irritations to upset that special little one.
All our products are machine washable/dryable making them so easy to care for.
Love Receiving Special Pricing
Just Because?


Cuddle Club members receive quarterly coupon savings.  A great way to purchase that unique baby shower gift for that mother to be.  Or stock up on items you need for yourself.
Here's a list of some of the benefits you can start receiving when you Join The Club.
Free shipping offers throughout the year
10% off custom orders

Quarterly coupon savings
The first to know about newly created products
Introductory offers on new products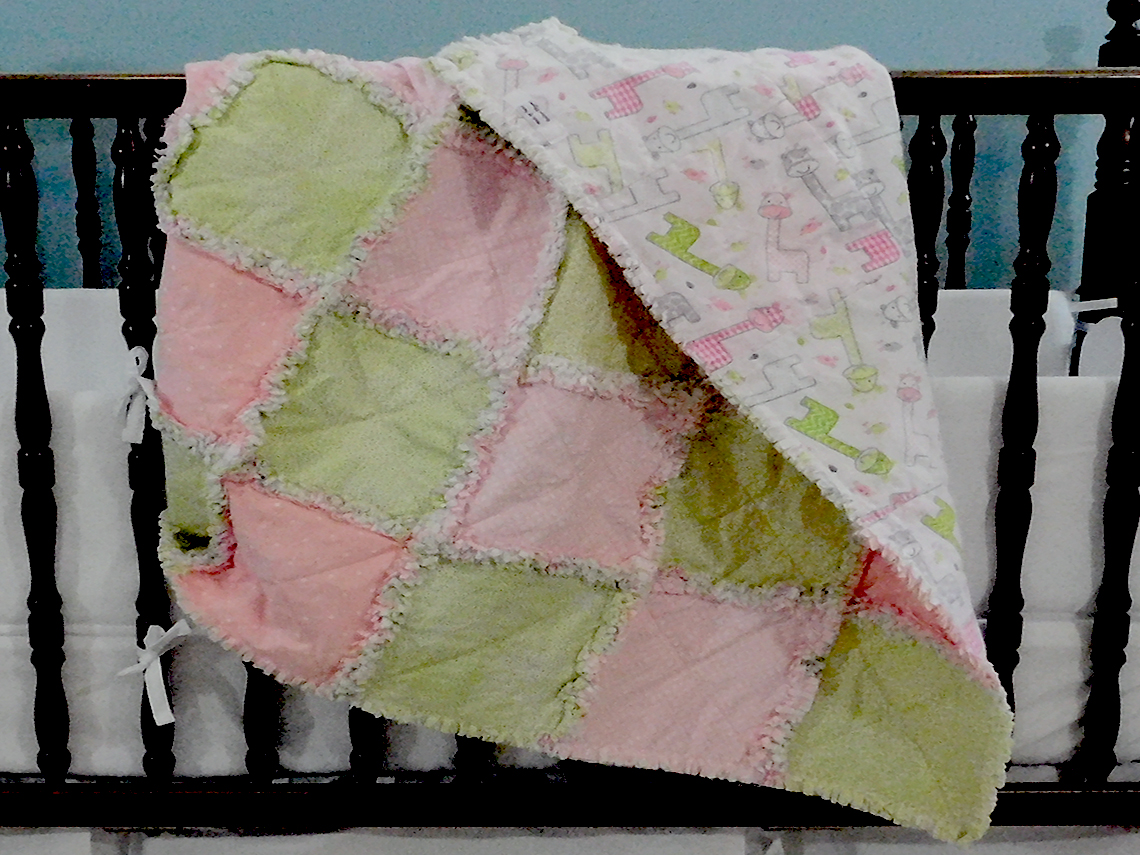 Gentle Giraffe Pink Baby Quilt
Whether you are shopping for yourself or you need a unique one of a kind baby gift for a friend or family member, the Cuddle Club benefits will make your shopping a wonderful experience.
Our Quilted Rhymes offers a range of handcrafted baby gifts from beautiful heirloom quality baby rag quilts, to burp cloths and pacifier holders.
We offer rhyme themed collections so that you can build a full set of coordinating gift items for a baby nursery.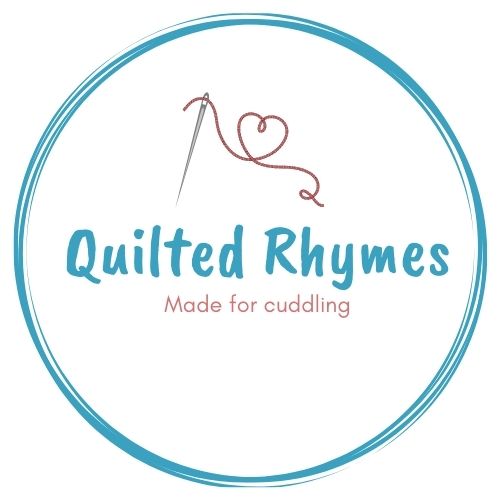 Joining the club is a breeze. Simply click on the button below and complete the form to subscribe to the VIP Cuddle Club.
You'll receive your 20% discount offer within a few minutes of submitting your completed club enrollment form.  Then simply go to our shop, Quilted Rhymes and select  the perfect baby items for yourself or someone else.

Rest assured that we will never share your information with anyone else.