Quilted Rhymes


Made for cuddling
Don't you just love cuddling with your little one in a handmade baby blanket?  
Our handmade baby story blankets are made with loving care to ensure you and your little one will have the best ever cuddles.

We have a very unique line of products with baby quilts, burp cloths, pacifier holders and baby loveys. We are constantly working on designing new and delightful products.
Every one of our story quilts has a fresh twist on a children's rhyme or song. Each is a creative interpretation of a favorite child's verse, nursery rhyme or song.
Each quilt is a blanket with a story to tell.
Natural Fabrics Are All We Create With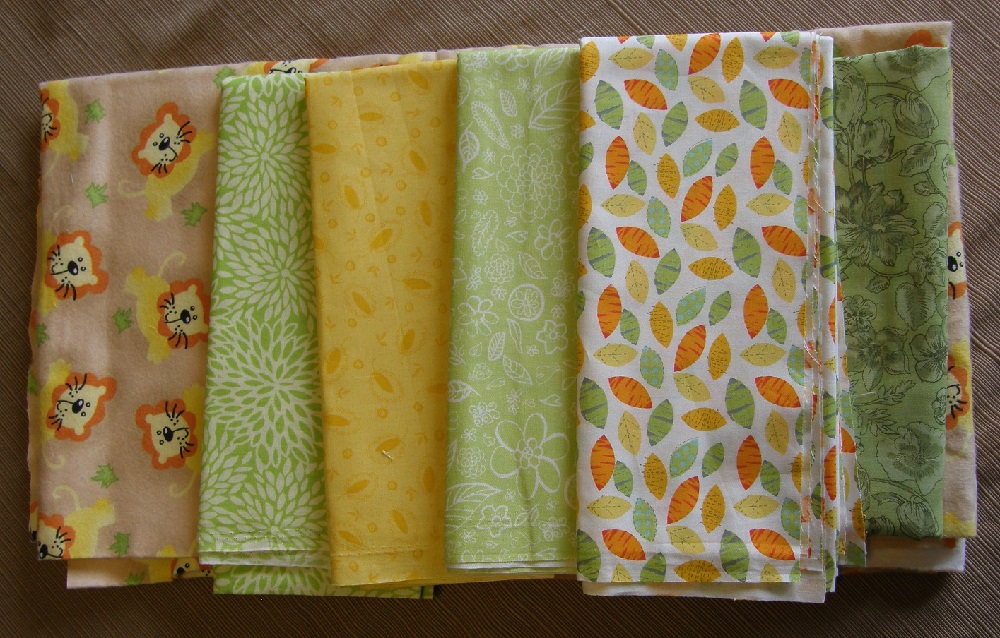 100% Cotton !!
That's all we use to make our delightful baby products.
This incredible renewable resource is the perfect fabric for babies.
light weight 
breathable
hypo allergenic
durable
easy to care for
washable/dryable
soft
all natural
static free
We carefully select each print and solid in patterns and colors to create a beautiful interpretation of a verse.  One that will have you and your little one creating a litany of fun stories together.
Unique Handcrafted Baby Blankets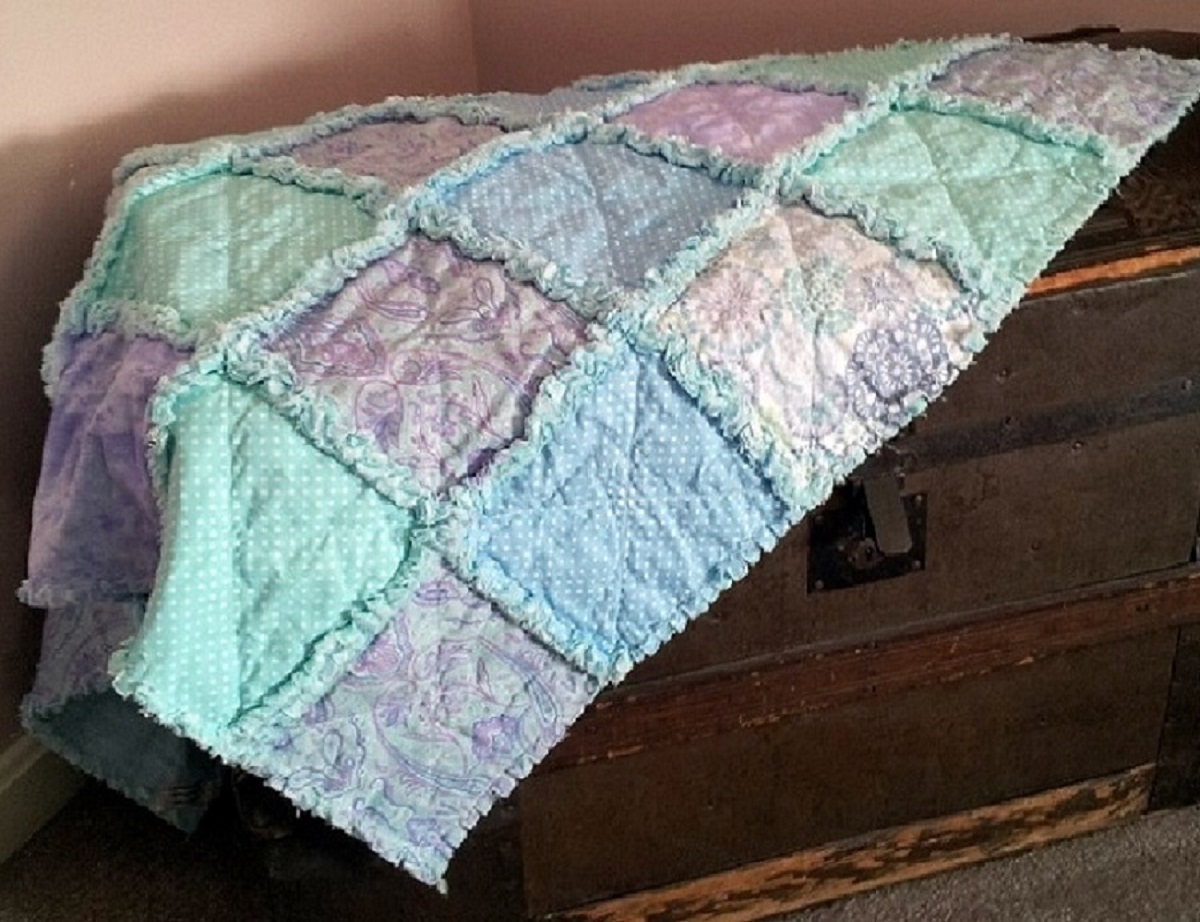 Delightful "Lavender's Blue" Baby Quilt
For our baby story blankets, we layer three squares of cotton fabrics.
This layering creates a lightweight baby blanket that is perfect for little ones. Our blankets are not heavy, which allow your baby to have a comfortable sleep.

We all know a well rested baby is a happy baby!

While lightweight, the layering of the cotton fabrics adds to the insulation effect, keeping your little one cozy and warm. Even in warmer temperatures, the quilts are not too warm, as cotton draws heat away from their little bodies.

Loveys
Because Feeling Safe Is Priceless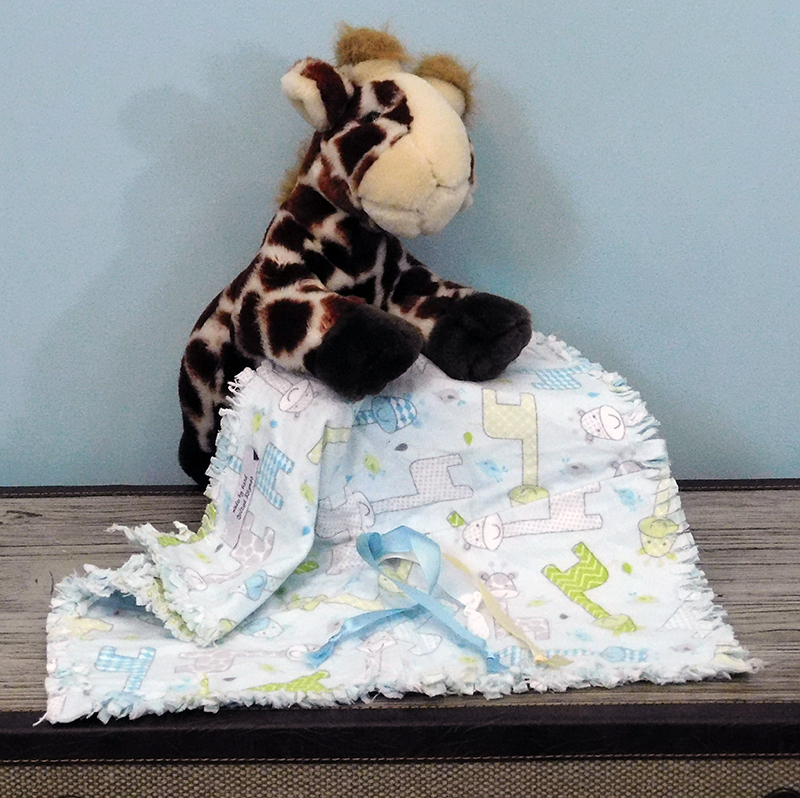 We call these mini blankets "loveys" because babies just LOVE them!
Loveys give a baby or toddler a sense of security, which is perfect for nap time, bedtime or when away from home.
Because toddlers love to drag around a blanket with them, we get concerned about them tripping over them or dragging them through the mud.  With our lovey, they have a smaller version of their favorite blanket that they can carry around with them. Our lovey's small size makes them easy to grab and cuddle on the go. No need to worry about tripping or dragging it through the muck. 
This adorable comfort item is great for strollers, car seats and shopping carts.
Babies start exploring their world through touch. A lovey is a delightful way for them to start this exploration. They learn about different textures with the satin ribbons and curly seams.  They'll even notice the difference between the soft cotton prints and the softer cotton flannel.

The ribbons can also be used to attach their favorite pacifier or teething ring.  Hopefully this little trick will keep you from hunting everywhere for that item when your little one starts fussing.
Baby Burp Cloths
Momma Can Never Have Too Many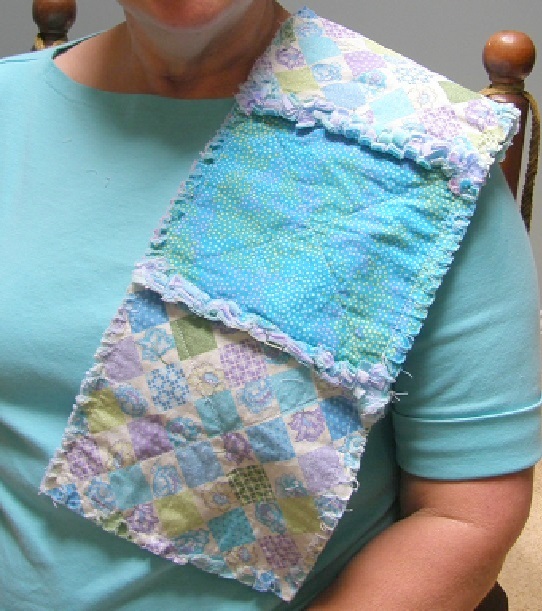 100% cotton baby burp cloth to keep your clothes clean.
Does the thought of walking around with a dreary cloth diaper on your shoulder make your day?
Doesn't ours either!  
Instead, you can have a delightfully soft all cotton burp cloth that will brighten your mood!
Everyone that has ever fed and burped a baby knows the importance of covering one's shoulder to protect your clothes from the inevitable.

Now you can do that with the most colorful, most unique, most adorable burp cloth ever!
Why look tacky with that stained cloth diaper on your shoulder, when you can look fun and colorful with a rag quilt burp cloth!
Paci Pouch
For Middle Of The
Night Searches
There's no need to fumble around in the dark in the middle of the night trying to find that pacifier your little one lost and is now screaming for you to find.
With our totally adorable pacifier holders , you can always have plenty of spare pacifiers or "binkys" readily available and at your fingertips.
Just tie a pacifier holder onto your baby crib, the changing table or a handy door knob. Keep some extra binky's stashed inside the flannel lined bag and you'll always have one ready and waiting.
Shopping is Easy At Quilted Rhymes
Our unique quilted baby items are sure to become not only your favorites, but I'm sure they'll quickly become the favorites of many a little one.
Find out why Janice Z says," Received the precious "What Are Little Boys Made Of" baby quilt and it is truly an heirloom treasure for our precious grandson."

Or why Linda G says, "Comfortable and so uniquely beautiful! My grandkids love their quilts!"
Find your very own heirloom treasure by clicking on the link to my shop

You won't want to miss the opportunity to own that absolutely perfect nursery rhyme themed story blanket.
Happy Shopping!
---
Want To Sweeten Your Shopping Experience?
Do you love beautiful handcrafted quality products?
Do you love being the first to know?
Do you love safe, natural, easy to care for products for your kiddos?
Do you love receiving special pricing just because?
Then our VIP Cuddle Club was designed just for YOU!
Here's just a few of the benefits you can start receiving when you Join The Club.
Free Shipping offers throughout the year
10% off custom orders
Quarterly coupon savings just for you
The first to know about newly created products
Just to start you off on your benefits as a VIP Cuddle Club member you will receive a 20% off coupon just for Joining The Club.
Simply click the button below and be on your way to a fun shopping experience.
---
Cuddle Club - Members Only for Great Discounts and Benefits
Homemade Baby Rag Quilts  - The Perfect Baby Quilt
Themed Burp Cloths  - Beautiful and functional
Decorative Throw Pillows - Perfect finishing touch
Binky Bag to Tooth Fairy Bag - An adorable little problem solver