Baby Nursery Colors
Baby nursery colors do not have to be pastels!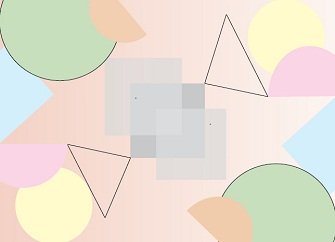 If you are not a pastel person, don't sweat it when it comes to choosing the colors for your nursery.
Most nursery rhyme themes can adapt to virtually any sort of color scheme you would like.
You just want to be sure you are selecting colors that make you happy.
Who else is going to spend lots of hours in this room, well, besides the little one.
At this stage, most little ones have no opinions on colors.
Be creative! Be adventurous! Be daring! Be fun!
Once you have selected your baby nursery theme, it should be easy to find colors that reflect the mood you want to establish.
Keep in mind the tones of colors when selecting, they help set the mood as well.
For instance, warm colors like yellows, oranges, reds, pinks (just think sunshine) are inviting and cozy.
Cool colors like blues and greens are calming.
Then of course there are the neutrals of whites, beiges, creams and browns that tend to tone down the excitement.
But do keep in mind that you can bring in the colors that you like.
If you are more traditional you may want to stay with soft tones. If you are more contemporary, you may want primary, brights or jewel tones for your colors.
You can keep more neutral or paler paint shades on your walls and use darker or brighter colors as accents.
Accents can be in the bedding, pillows, wall art, rugs or picture frames.
Just be sure to do what makes you smile!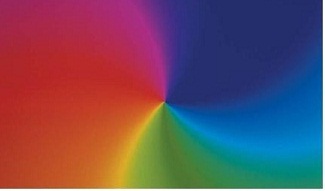 Baby Nursery - Great ways to get started on this all important room!
Baby Quilts - Beautiful handmade nursery rhyme themed quilts!
Bedding- That all important crib bedding really pulls together the total look!
Ceilings - Ceilings are the greatest fifth wall!
Flooring - From hardwoods to carpets, flooring options are many!
Furniture - - From cribs to changing tables, all those important pieces for your baby's room!
Lighting - Lighting is an important aspect to your total room's decor!
Nursery Rhyme Themed Nursery - helps you select the right nursery rhyme theme for your baby's room!
Wall Finishes - See how many ways one nursery rhyme can come to life on your walls!
Have a Nursery Rhyme Theme Nursery?
What a delight you must have brought to your newborn's room. Nursery rhymes bring such whimsy and creativity to a child's life.

We'd love to hear about the rhyme you selected, how you brought it to life in your baby's room.

What special little details did you create to make the most wonderful nursery ever?

Tell us about the fun you had creating this incredible space for your newborn!