Recycled Craft Supplies
Recycled craft supplies are a great use of every day items from your home .
This saves you money, reduces waste, and allows for great opportunities to share some lessons in living green with your child.
We've compiled a list of easy to recycle items that you and your little one can collect in your storage bins or shelves.
If you have any ideas on great easy to recycle items, please share them with us and our visitors.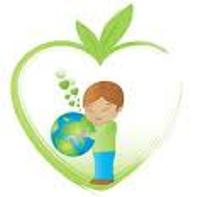 Here's some easy ideas to get you started on your supply list.
Cardboard tubes - from paper towels, toilet paper, wrapping paper, plastic wrap or aluminum foil
Cardboard boxes - shoe boxes, cereal boxes, gift boxes, shipping boxes, tissue boxes
Plastic bottles - soda bottles, milk jugs, juice bottles, water bottles
Styrofoam - egg trays, packing materials
Jars w/lids - baby food jars, jelly jars, canning jars
Plastic tubs w/lids - margarine tubs, sour cream tubs
Old shoestrings - all sizes, colors, cotton, leather, etc
Scraps of wrapping paper, wallpaper, construction paper
Old magazines, catalogs, newspapers
Christmas cards, birthday cards, thank you notes, post cards
Expired calendars of all types, with and without pictures
Paper bags- lunch bags, grocery bags, shopping bags, gift bags
Scraps of material - leftovers from a sewing project, or cut up old clothes that are no longer usable
Old vinyl tablecloths or showercurtains - to cover your workspace
Old aprons or adult tshirts - to cover those little clothes
Old silk flower arrangements or picks
Another great way to recycle items for nursery rhyme crafts is to take a walk outside.
Yes, Mother Nature offers up all kinds of incredible natural craft items.
What a fun way to incorporate nature into your child's craft activities.
Take a walk and create a beautiful piece of artwork!
Other craft supplies can be picked up at sales at office supply stores, discount stores, yard sales, etc.
Natural craft items can easily be found in our own backyards. Children will enjoy getting outside and collecting all sorts of great gifts from Mother Nature to use in their projects.
Now that you have your space and supplies ready, check out the ideas below for fun arts and crafts for many of our favorite nursery rhymes.
Make A Lamb - from Baa Baa Black Sheep to Mary Had A Little Lamb
Old King Cole's Crown - Make a crown fit for a king!
Spider Web Activities - Lots of creative spider webs for Miss Muffet!
Star Arts and Crafts - Have your little one create a little twinkle!
Do you have a great game or craft that you do with nursery rhymes?
Children love to play as they learn! Whether that's clapping to the rhythym of the verse, acting out the characters, playing games or creating great artwork!

We would love to hear about games, arts and crafts, fingerplays, anything that you do with your special little one to make nursery rhymes a fun interactive learning activity.

We know our mom's and grandma's have great ways to entertain while teaching their children and grandchildren.

Please share with us those fun learning experiences.