Homemade Mary Quite Contrary Costume
This homemade Mary Quite Contrary Costume is easy to assemble.
Here's what you'll need:
Apron with large pockets in front
Small wicker basket with carrying handle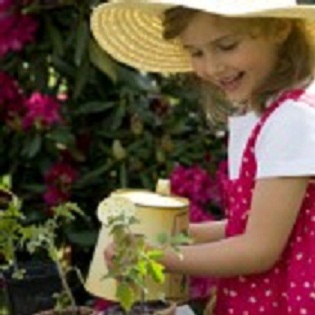 Dress Miss Mary Quite contrary in whatever clothes she is comfortable in, can be a dress to shorts.
Tie the apron on Miss Mary and fill the pockets with the gardening tools.
Place various silk flowers in the wicker basket.
If you don't have a basket of flowers available, substitute a small watering can.
Have your darling Mary put on the boots and sun hat.
Now she only needs to carry her basket of flowers from her garden.