Little Teapot Activity
Watching little ones do the Little Teapot activity has always been one of my favorite nursery rhyme activities.
They are simply too cute!
I'm a little teapot short and stout
(bend knees and bounce while singing)
Here is my handle
(place one hand on hip)
And here is my spout
(place other hand in a spout position, hand in the air facing away from body)
When I get all steamed up, hear me shout
(bend knees and bounce while singing)
"Tip me over and pour me out!"
(lean to the side so your foot comes off the floor and the spout arm is being pushed down to the floor)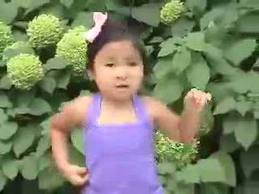 Check out related rhymes and activities!
Return to Activities from Little Teapot Activity


Do you have a great game or craft that you do with nursery rhymes?
Children love to play as they learn! Whether that's clapping to the rhythym of the verse, acting out the characters, playing games or creating great artwork!

We would love to hear about games, arts and crafts, fingerplays, anything that you do with your special little one to make nursery rhymes a fun interactive learning activity.

We know our mom's and grandma's have great ways to entertain while teaching their children and grandchildren.

Please share with us those fun learning experiences.