Cocks Crow in the Morn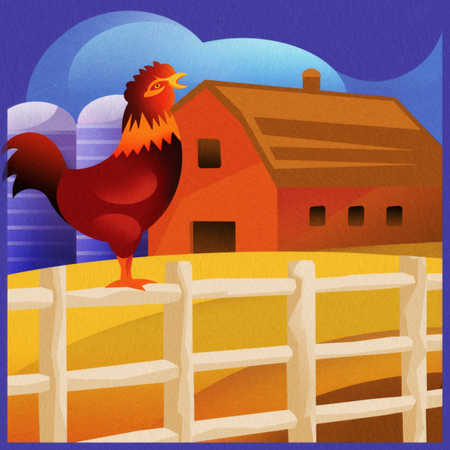 Cocks crow in the morn
To tell us to rise,
And he who lies late
Will never be wise.
For early to bed
And early to rise,
Is the way to be healthy
And wealthy and wise.
---
Homemade Chicken/Rooster Costume - For a fun, fluffy, feathery fowl fit for any age child!
---
Coloring Pages
Coloring pages are lots of fun for little ones.  They enjoy learning new skills and adding their own creativity to the page.  
Just click on a link below for a free coloring page that goes along with this rhyme.  Once the link has opened you may print as many as you like. 
---
Return to Nursery Rhyme List for C, D, E, F from Cocks Crow in the Morn