This Little Piggy
Also known as...


Five Toes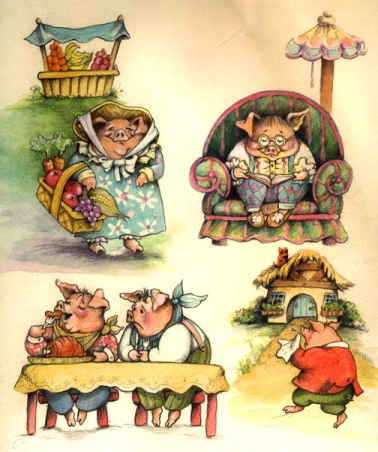 This little piggy went to market,
This little piggy stayed home,
This little piggy had roast beef,
This little piggy had none;
And this little piggy went,
"Wee, wee, wee,!"
All the way home.
---
This Little Piggy Activity is a great way to bring lots of giggles to this classic little rhyme!
---
Coloring Pages
Coloring pages are lots of fun for little ones.  They enjoy learning new skills and adding their own creativity to the page.  
Just click on a link below for a free coloring page that goes along with this rhyme.  Once the link has opened you may print as many as you like.
---
Return to Nursery Rhyme List for S and T from This Little Piggy