The Elephant Goes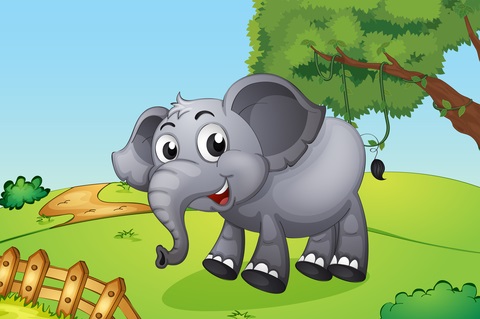 This is the way the elephant goes
With a curly trunk instead of a nose,
The rhino all hairy and fat
Has a sharp horn in place of a hat,
The hippo with his mouth so wide
Let's see what's inside,
The wiggley snake upon the ground
Crawls along without a sound,
But monkey see, monkey do
Is the funniest animal I ever knew!
---
Coloring Pages
Coloring pages are lots of fun for little ones.  They enjoy learning new skills and adding their own creativity to the page.  
Just click on a link below for a free coloring page that goes along with this rhyme.  Once the link has opened you may print as many as you like. 
 Elephant     Baby Elephant     Elephant & Monkey      Baby Monkey
---