Old Woman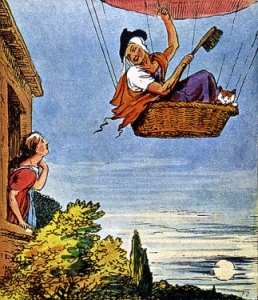 There was an old woman
Who tossed up in a basket,
Seventeen times as high as the moon.
But where she was going
No mortal could tell,
For under her arm she carried a broom.
"Old woman, old woman, old woman," I said,
"Whither, oh whither, oh whither so high?"
"To sweep the cobwebs from the sky,
And I'll be with you by and by!"
---
Coloring Pages
Coloring pages are lots of fun for little ones.  They enjoy learning new skills and adding their own creativity to the page.  
Just click on a link below for a free coloring page that goes along with this rhyme.  Once the link has opened you may print as many as you like.
---
Return to Nursery Rhyme List for M, N, O from Old Woman, Old Woman