Old McDonald (Old McDonald Had a Farm)
by Mrs Marie Batchelor
(Hampshire)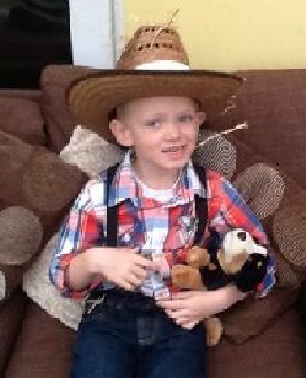 Old MacDonald Costume
My son Owen, who is 5, had to dress up as a nursery rhyme character for school. We chose Old McDonald out of old McDonald had a farm.
He wore a white t-shirt, checked shirt over the top, jeans, wellies. I bought a straw hat and glued farm animals and straw onto it with McDonald printed and stuck onto the front. To finish it off, I added straw to his wellies, and popped some in the pockets and button holes of his shirt. Then got him to carry a dog.

Done!


Marie, he's a fabulous Old MacDonald! Love the hat idea with the farm animals and straw. Thank you very much for your homemade nursery rhyme costume idea!
Join in and write your own page! It's easy to do. How? Simply click here to return to Homemade Nursery Rhyme Costumes.