In March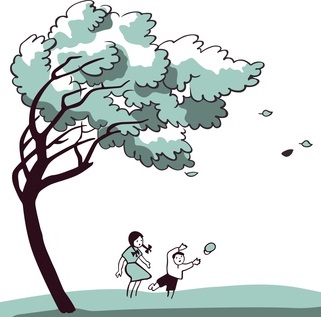 In March the wind just blows a gale,
And whisks the leavers o'er hill and dale.
It turns the clouds quite inside out
And tosses branches round about.
The early lambs, they kick and play
And gambol and jump the live long day.
Their mothers look anxiously around,
In case their babies can't be found.
And now the winter's nearly through,
Of daffodils, there are quite a few.
"Take heart, be gay" they seem to sing,
March means we're nearly into Spring.