Hug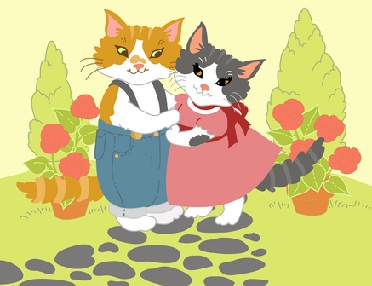 There's something in a simple hug,
That always warms the heart;
It welcomes us back home
And makes it easier to part.
A hug's the way to share the joy,
And sad time's we go through, to say
They like you 'cause you're you!
Hugs are meant for anyone,
For whom we really care....
From your Grandma
To your neighbor,
Or a cuddly teddy bear!
A hug is an amazing thing,
It's just the perfect way,
To show the love we're feeling,
But can't find the words to say!
It's funny how a little hug,
Makes everyone feel good.
In every place and language,
It's always understood!
And hugs don't need equipment,
Special batteries or parts....
Just open up your arms,
And open up your heart!
---
Coloring Pages
Coloring pages are lots of fun for little ones.  They enjoy learning new skills and adding their own creativity to the page.  
Just click on a link below for a free coloring page that goes along with this rhyme.  Once the link has opened you may print as many as you like. 
---
Return to Nursery Rhyme List for G, H, I from Hug