A Duck and A Drake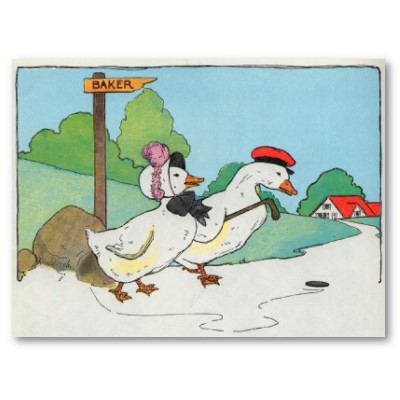 A duck and a drake,
And a nice barley cake,
With a penny to pay the old baker.
A hop and a scotch,
Is another notch,
Slitherum, slatherum, take her.
---
Homemade Bakers Costume - makes the cutest little baker ever!
---
Coloring Page
Coloring pages are lots of fun for little ones.  They enjoy learning new skills and adding their own creativity to the page.  
Just click on the link below for a free coloring page that goes along with this rhyme.  Once the link has opened you may print as many as you like. 
---
Return to Nursery Rhyme List for A and B from A Duck and A Drake