google.com, pub-0290649250408789, DIRECT, f08c47fec0942fa0
Cut Thistles in May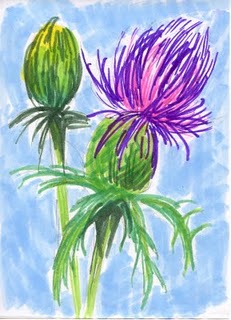 Cut thistles in May,
They'll grow in a day.
Cut them in June,
That is too soon,
Cut them in July,
Then they will die.
Return to Nursery Rhyme List for C, D, E, F from Cut Thistles in May
Like us on Facebook! Tell your friends about us!
---
Do not miss the new stuff!
Sign up for our newsletter!