Cushy Cow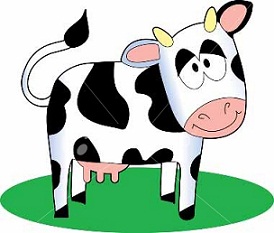 Cushy cow, bonny, let down thy milk,
And I will give thee a gown of silk.
A gown of silk and a silver tee,
If thou wilt let down thy milk to me.
---
Coloring Pages
Coloring pages are lots of fun for little ones.  They enjoy learning new skills and adding their own creativity to the page.  
Just click on a link below for a free coloring page that goes along with this rhyme.  Once the link has opened you may print as many as you like. 
Spotted Cow     Cow Head     Flower Cow
---
Return to Nursery Rhyme List for C, D, E, F from Cushy Cow