Cuckoo, Cuckoo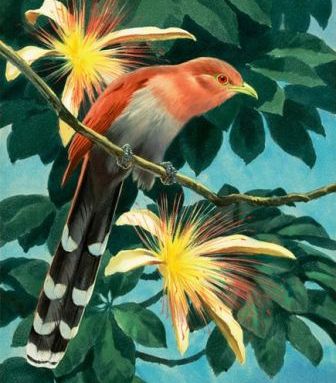 Cuckoo, cuckoo, what do you do?
In April I open my bill,
In May I sing all day,
In June I change my tune,
In July away I fly,
In August away I must.
Another version..........
The cuckoo's a bonny bird, he whistles as he flies,
He brings us good tidings, he tells us no lies;
He drinks the cold water to make his voice clear,
And when he sings cuckoo the summer is near;
Sings cuckoo in April, cuckoo in May,
Cuckoo in June, and then flies away.
Return to Nursery Rhyme List for C, D, E, F from Cuckoo, Cuckoo