Bow Wow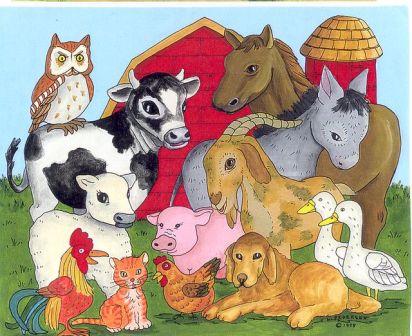 "Bow wow," says the dog,
"Mew, mew," says the cat,
"Grunt, grunt," goes the hog,
And "squeak" goes the rat.
"Chirp, chirp," says the sparrow,
"Caw, caw," says the crow,
"Quack, quack," says the duck,
What cuckoo say you know.
So, with sparrows and cuckoos,
With rats and with dogs,
With ducks and with crows,
With cats and with hogs.
A fine song I have made,
To please you my dear,
And if it's well sung,
'Twill be charming to hear.
---
Coloring Pages
Coloring pages are lots of fun for little ones.  They enjoy learning new skills and adding their own creativity to the page.  
Just click on a link below for a free coloring page that goes along with this rhyme.  Once the link has opened you may print as many as you like. 
---
Return to Nursery Rhyme List for A and B from Bow Wow