Bonny Lass Bonny lass, pretty lass, wilt thou be mine?
by Darcy Reaver
(Palm City, Fl USA)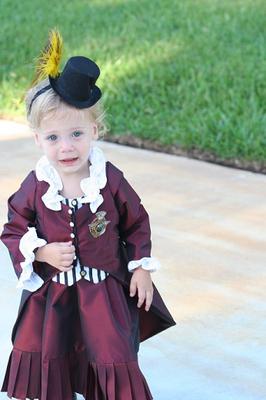 Bonny Lass
I love nursery rhymes and vintage clothing. I decided to combine the two by creating a vintage costume for your nursery rhyme contest.

I had to make my own pattern for the costume I had in my for The Bonnie Lass.

I chose a Victorian style lady's dress. I made a satin jacket and pleated skirt.

The vest is from a cotton stripe and the ruffle is a white satin sewn to the collar of the jacket.