Baby Land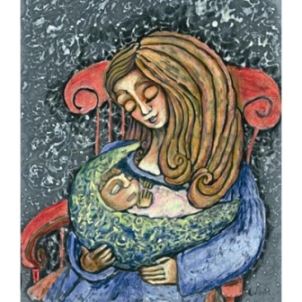 Which is the way to Baby Land?
Oh, any one can tell;
Up one flight,
And, to your right;
Please do ring the bell.
What can you see in Baby Land?
Little folks dressed in white;
With downy heads
And cradle beds,
Their faces pure and bright.
What do they do in Baby Land?
They dream and wake and play all day;
They laugh and crow,
And shout and grow, 
Oh, the jolly times have they.
What do they say in Baby Land?
Why, of course, they say the oddest things;
We might as well,
Though try to tell,
What a birdie sings.
Who is the Queen of Baby Land?
Why mother, so kind and sweet;
And as her love,
Is born above,
She guides the little feet.