Baby Frogs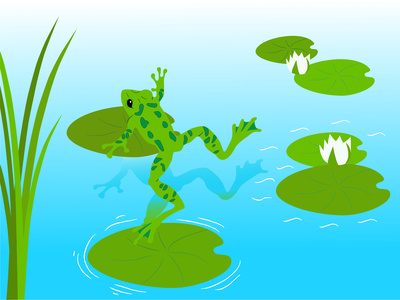 "Ribbitt, Ribbitt" said Momma Frog,
Sitting on a great big log;
"Where are my babies?  Where can they be?"
Then out of the pond jumped one, two and three!
She was as happy as can be,
But where were the others?  She could not see.
So, "Ribbitt, Ribbitt" she called again.
Then out they jumped ..four, five, six, seven, eight, nine, ten!
---
Coloring Pages
Coloring pages are lots of fun for little ones.  They enjoy learning new skills and adding their own creativity to the page.  

Just click on a link below for a free coloring page that goes along with this rhyme.  Once the link has opened you may print as many as you like.
Frog On Lillypad     Frog     Spotted Frog
---