The Zoo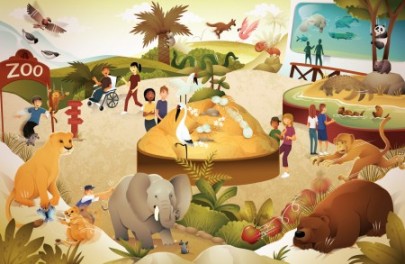 At the zoo we saw a bear
He had long, dark fuzzy hair,
We saw a lion in a cage
He was in an awlfull rage,
We saw the big, long-necked giraffe
And the silly monkeys made us laugh,
But my favorite animal at the zoo,
Is the elephant, how about you?
---
Coloring Pages
Coloring pages are lots of fun for little ones.  They enjoy learning new skills and adding their own creativity to the page.  
Just click on a link below for a free coloring page that goes along with this rhyme.  Once the link has opened you may print as many as you like. 
 Monkey     Monkey Riding Elephant     Elephant & Monkey     Elephant     
---