I'm A Little Monkey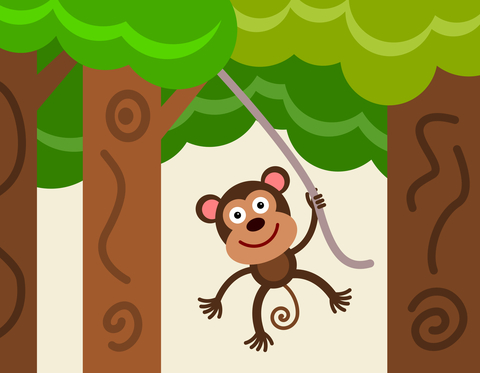 I'm a little monkey in the tree,
Swinging by my tail so merrily,
I can leap and fly from tree to tree,
Have lots of fun you see,
I'm a little monkey watch me play,
Munching on bananas every day,
Lots of monkey friends to play with me,
We have fun up in he trees!
---
Coloring Pages
Coloring pages are lots of fun for little ones.  They enjoy learning new skills and adding their own creativity to the page.  

Just click on a link below for a free coloring page that goes along with this rhyme.  Once the link has opened you may print as many as you like.
  Baby Monkey     Elephant & Monkey      Monkey Riding Elephant
---