Burp Cloths
by 
Quilted Rhymes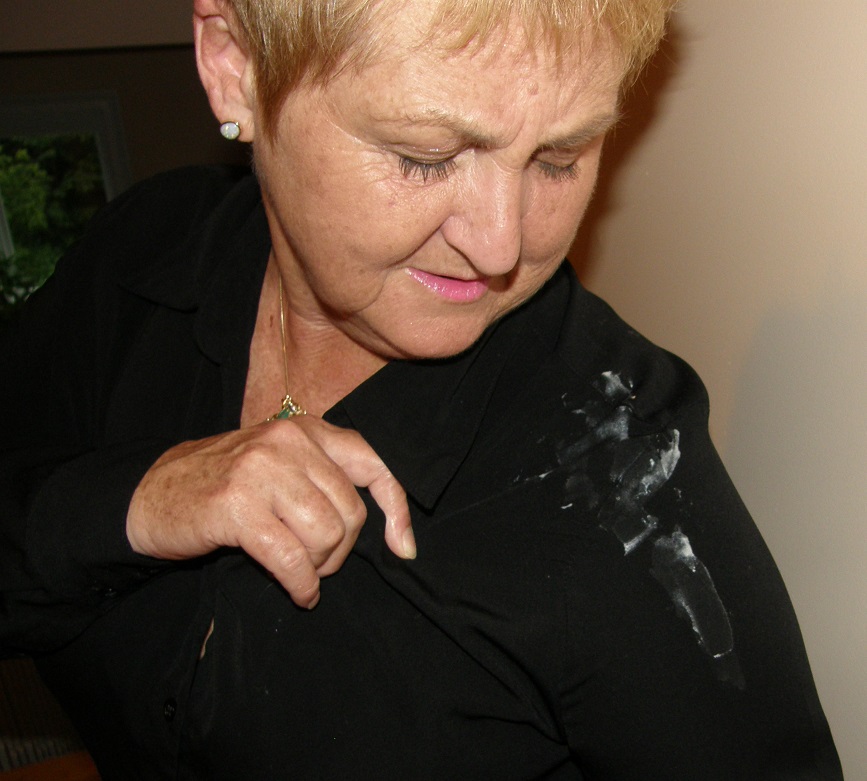 Any one that has ever fed and burped a baby knows the importance of covering one's shoulder to protect your clothes from the inevitable.

There's nothing more frustrating than being on your way out the door to head to work, church, school, or shopping and discover that your precious little one has spit up all over your clothes.

One can grab a stained kitchen towel or old cloth diaper, but wouldn't you rather have a real burp cloth? 
And why not look good while burping that little one?  
Now you can do that with the most colorful, most unique, most adorable burp cloth ever!

Mom's know that to keep their clothes looking their best she needs to keep several burp cloths on hand.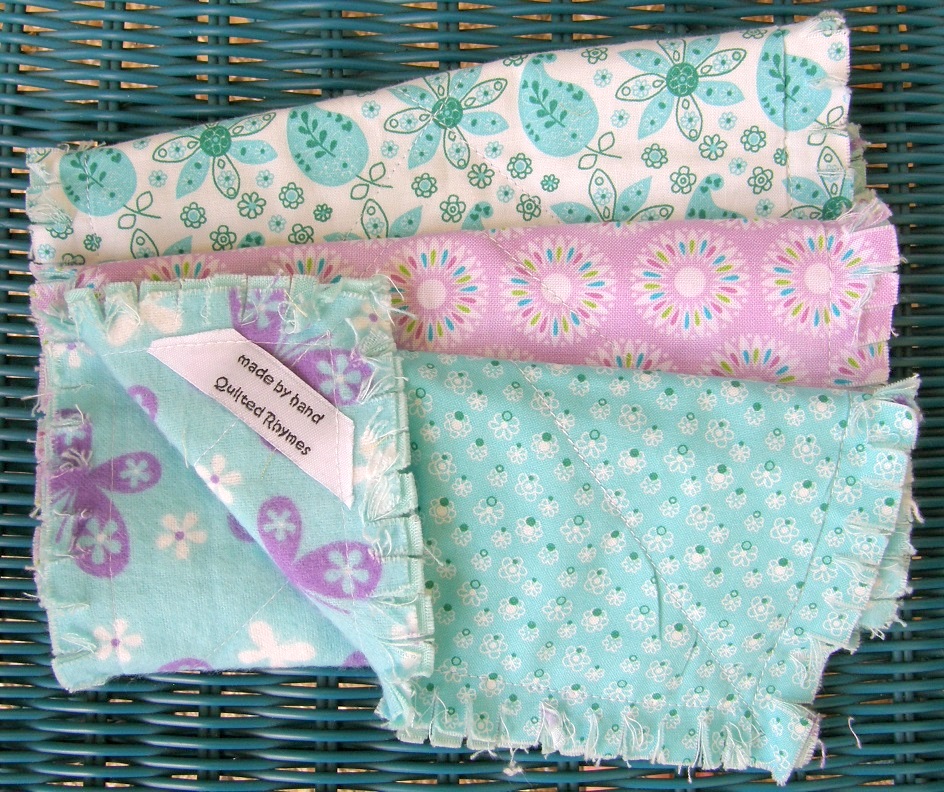 Layered Lightweight Comfort

Our rag quilt burp cloths are made of three layers of cotton materials. The top layer is a unique design of carefully selected 100% cotton prints that creates a unique nursery rhyme theme.
The back layer is a coordinating 100% cotton flannel print. In between these two layers of story telling prints is another layer of coordinated cotton fabric.

This layering of cotton fabrics creates a lightweight and sturdy burp cloth that is perfect for babies and toddlers. 
Care Is A Breeze

Our handmade burp cloths are so easy to take care of. They are totally machine washable and dryable. 

No dry cleaning bills! No special care costs!

Cotton is the only fabric that is stronger when wet than dry. So our burp cloths can take repeated laundering and still look fabulous! 

As a matter of fact, the more our rag quilt cloths are washed, the softer and more adorable they become. Those curly little seams you see there between the quilt squares actually get even more curly!
Quality Construction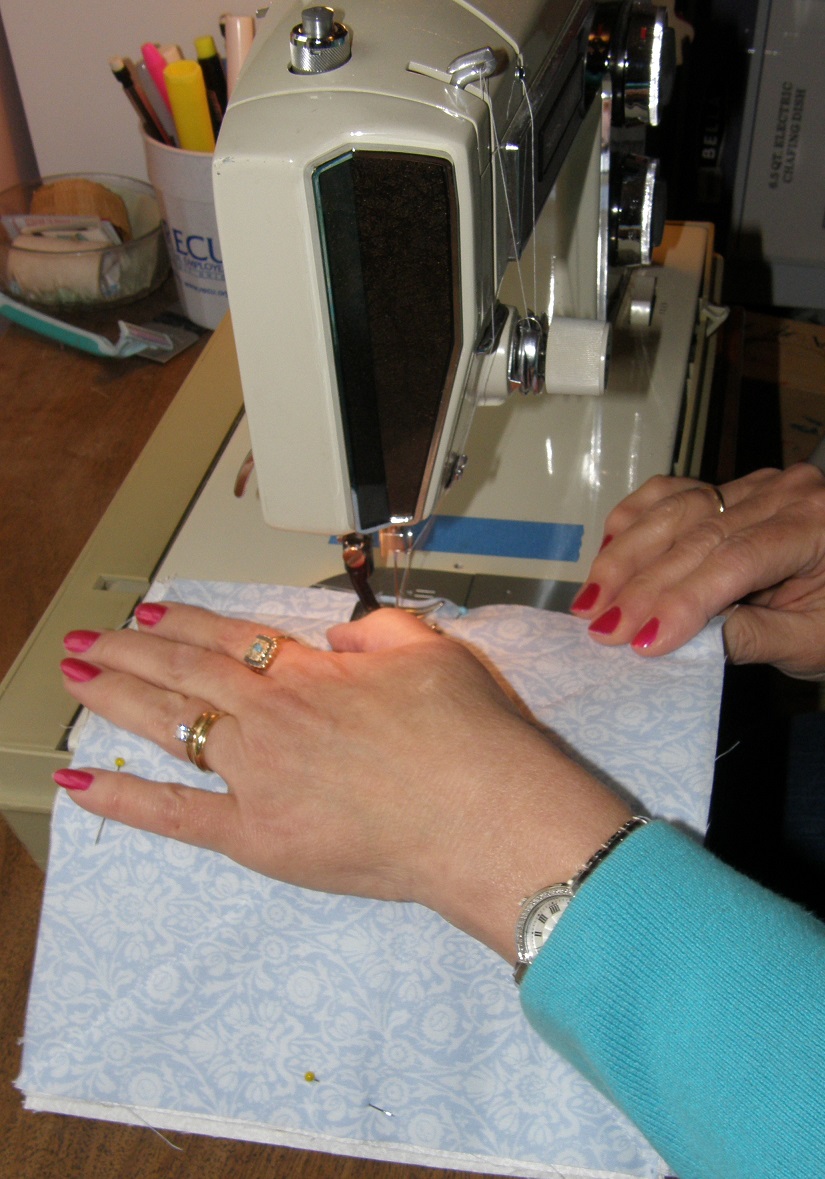 The attention to detail and craftsmanship makes our baby burp cloths a true quality item.
Each fabric selected for the themed quilted burp cloth is hand cut into 8" squares. This allows us to cut the prints in such a way as to create the most beautiful designs.

The printed squares are then laid out carefully to tell a rhyme story. All the coordinating prints must align to create the best picture once they are sewn together.

The squares are assembled in layers, the front print, the middle layer and the back print. Care is taken to be sure that the print for each layered square is laid out correctly so the finished pattern is perfect.
The layered squares are sewn together with the seams exposed. the exposed seams are what creates the "rag" design.

Beautifully coordinated colored thread is used to put all the pieces together. To make our burp cloths durable, we sew them with a full 12 stitches per inch.

Once the burp cloth is fully assembled, the exposed seams are hand trimmed to start the "ragging" process. We hand cut so there is no concern with over cutting too close to the seams.
The Perfect Size
We've taken care to determine the perfect size to make our rag quilt burp cloths. Each one is 7.5" x 20.5" in size, just right to snuggle that newborn onto your shoulder while protecting your clothing.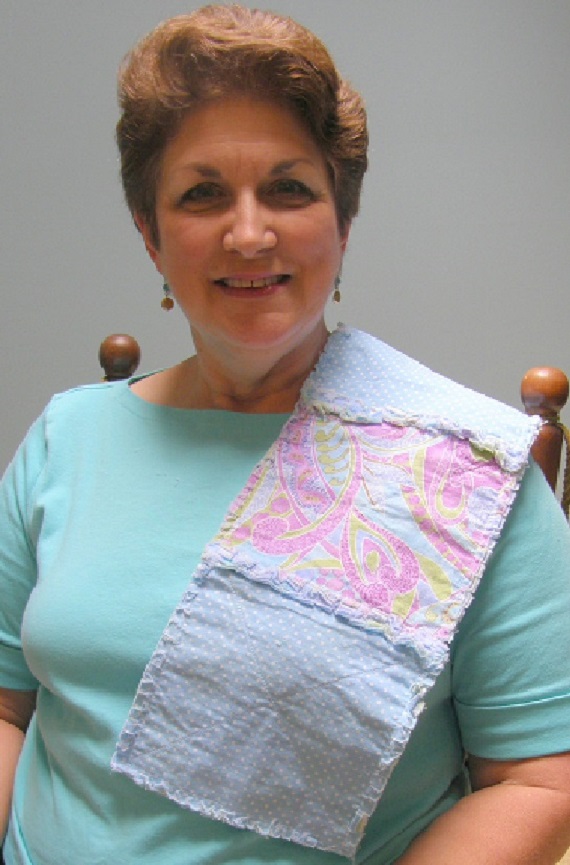 Rhyme Themes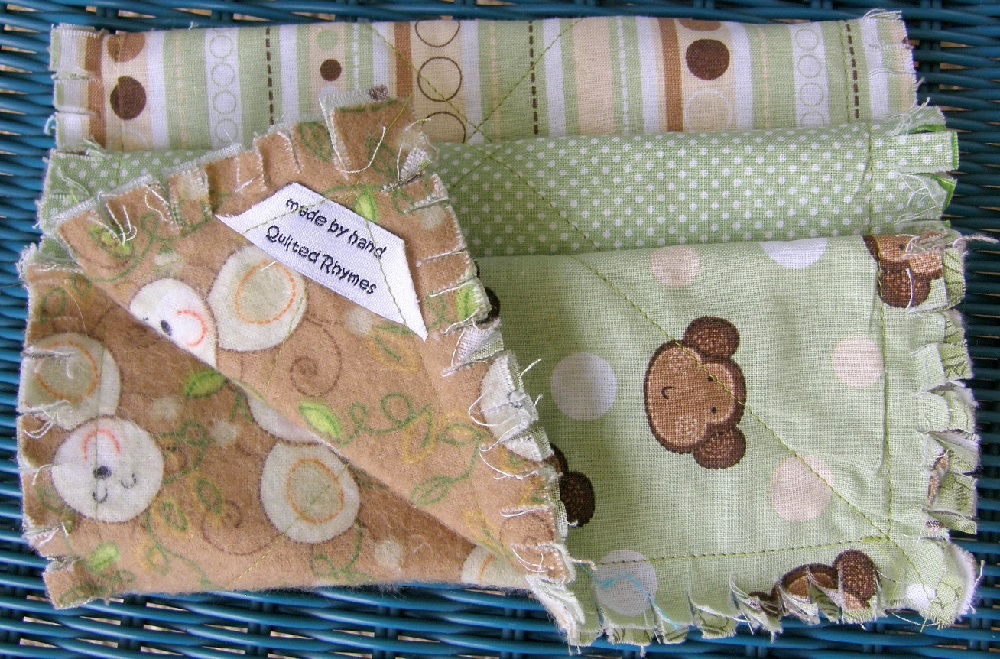 Rhymes and songs make our burp cloths totally unique! Each and every one is themed to illustrate a favorite children's rhyme, verse or song.  
Lots of time and attention is spent selecting just the right prints and patterns  to create  each theme.
No Two The Same


One of the best things about our rhyme themed burps cloths is that they are absolutely one of a kind! There are literally hundreds of verses for us to choose from. 

No one will ever have one just like yours!
Where to Buy
Our burp cloths are sure to become a useful favorite baby item.  Not only do they serve a great purpose, you can look great too!
Find your very own special burp cloth by clicking on the link to my shop.
You won't want to miss the opportunity to own that absolutely perfect baby gift!

Happy Shopping!
Quilted Rhymes - introducing our very own unique baby gift line

Homemade Baby Rag Quilts - The Perfect Baby Gift
Decorative Throw Pillows - perfect finishing touch

Binky Bag to Tooth Fairy Bag - an adorable little problem solver
Baby Gifts

›
Baby Gifts
› Burp Cloths